Criminal Injury Claims
Been a Victim of Criminal Injury?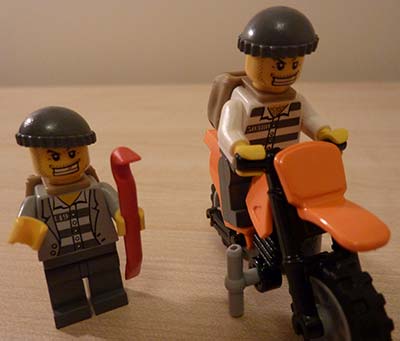 If you've been the victim of a criminal injury then you've every right to seek compensation for your injuries. The difference between criminal injuries and other personal injury claims lies in the nature of the person you'll be claiming against, i.e. the criminal. If you were an innocent bystander at a criminal act, and have suffered either physical or psychological injury as a result, then you can seek compensation even if the person committing the act hasn't been charged or even caught.
Criminal Injuries Compensation Authority
The Criminal Injuries Compensation Authority (CICA) is a government run body designed to compensate the victims of crime.
As the government's own guide to the scheme says: 'The Criminal Injuries Compensation Scheme is a government funded scheme to compensate blameless victims of violent crime. Payment can never fully compensate for the injuries suffered, but it is recognition of public sympathy'.
DID YOU KNOW: There is a two year time limit on claims to CICA.
Who Is Eligible For Compensation?
Put simply, the government states that you might be eligible for criminal injury compensation if:
You were the victim of a violent crime.
You were in no way to blame for the incident.
You sustained an injury whilst taking reasonable steps to stop a crime.
You were psychologically injured by witnessing a loved one falling victim to violent crime, or by the aftermath of such an event.
You are a relative of someone who has dies as a result of violent crime.
Relatives who may be able to make a claim in this last example include:
Spouse or partner, either married or unmarried, opposite or same sex, providing you were living together at the time (unless prevented from doing so by bad health).
Natural or adoptive parents or parental guardian.
The child of a victim, or someone they accepted as a child.
DID YOU KNOW: You can make a claim even if the perpetrator is never caught.
Exceptions
CICA do set out some possible exceptions to the scheme, and a summary of these runs as follow:
If you failed to report the incident to the Police.
If you behaved in a manner which helped cause the injury.
You have a criminal record.
You failed to co-operate with the Police or CICA.
You waited too long to speak to the police.
If CICA accept that you were injured as a result of a criminal act for which you were in no way to blame, then they should agree to pay you compensation. The manner in which the compensation is calculated is set out in the CICA guide, which also includes a tariff of different injuries.
CRIMINAL INJURY VIDEO
Criminal injury compensation is usually paid by a government-funded body called the Criminal Injuries Compensation Authority – this video explains how these claims function.
The compensation will also cover one or more of the following:
Loss of earnings payments.
Special expenses payments.
Bereavement payments.
Child's payments.
Dependency payments.
Certain other payments in fatal cases.
Funeral payments.
A personal injury lawyer will be able to advise as to which of these you might be able to claim, and also explain the supporting evidence you'll need to provide.
Examples of the injury compensation paid out by CICA include the following:
Minimal Paraplegia – £27,000
Moderate Paraplegia – £110,000
Substantially Complete Paraplegia – £175,000
Significant Facial Disfigurement – £2,400
Serious Facial Disfigurement – £11,000
Still have questions or ready to make a claim? We'd be glad to help. Contact us by calling our freephone number or by completing our no obligation online claim form. We'll be in touch right away.