Claiming for Prescription Error Negligence
What effect might a prescription error have?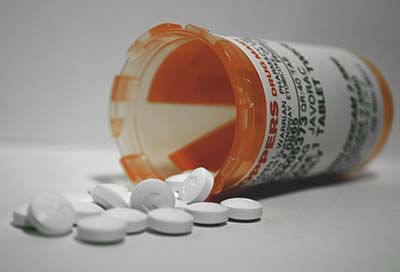 The most basic medical procedure possible and the one which most people are used to accessing on something of a regular basis, is a simple visit to a GP followed by a diagnosis and the prescribing of medication. In the vast majority of cases, the patient takes this prescription, usually for something as simple as an anti-biotic, painkillers or other basic medication, along to a pharmacy and has it made up for them. Occasionally, however, something goes wrong, and when it does, the effects can be fairly drastic.
Prescription errors can roughly be divided into two categories – those in which the prescription was wrongly made out by the doctor in question, perhaps because it included a medication to which the patient was allergic, and those in which the prescription has been wrongly interpreted by a pharmacist. In either case, the patient has been the victim of clinical negligence, and this can go on to result in a condition going untreated or becoming worse. In extreme cases it may even result in a patient fatality. If you've received the wrong medication following a prescription error then you could be in a position to pursue compensation.
DID YOU KNOW: Over a billion prescriptions per annum are handled by the NHS.
How large a problem are prescription errors
Given the sheer size of the NHS, and the fact that a staggering 243 million treatments are carried out every year, it should really come as no surprise that mistakes are sometimes made. Although the number of compensation claims actually made against the NHS is relatively small in statistical terms, at 0.007%, that doesn't alter the impact which each individual mistake can have upon the person on the receiving end.
In terms of prescriptions themselves, the latest statistics, gathered in 2016, found that there were 1.1 billion items made out that year, equating to a stunning 2,100 every single minute.
Research into the prevalence of errors in the prescription process has been carried out by the NHS, which found that the error rates within various parts of the service were as follows:
— In hospital – 7%
— In general practice – 5% (0.18% being severe)
Given the fact that as many as a billion items are prescribed in primary care in the NHS England every year, the experts behind the research went on to predict that there would continue to be 1.8 million serious prescribing errors every year. Of course, every prescription has to be dispensed, another aspect of the service which is open to human error. The dispensing error rates identified by the research were:
— In hospital, 0.02 – 2.7%
— In community pharmacies, 0.01 – 3.32%
— Medicine administration errors within hospitals, 3 – 8%
Although errors of this kind may sometimes cause nothing more serious than inconvenience, there is still the chance that the wrong medication might lead to serious illness or even fatality. If you've been let down in this manner you have every right to pursue a claim, something which the NHS itself recognises.
Pursuing a claim against the NHS
Many people feel reluctant to claim against the NHS, due to a combination of the daunting size of the organisation itself and a sense, fuelled by overstated media coverage, that its future is being threatened by excessive compensation pay outs. The reality of the matter is that the NHS Litigation Authority exists solely to deal with negligence claims made against the NHS, and boasts that 98% of the cases it deals with are settled before reaching court. Whether your claim is tested in court, or is settled via mediation facilitated by a body such as the Centre for effective Dispute Resolutions, the advice and expertise provided by a specialist personal injury lawyer will help you to put together the strongest possible case.
The right to complain
Your right to complain about negligent treatment within the NHS is actually enshrined within several parts of the NHS. The NHS Constitution includes the right to complain, have your compliant dealt with fairly and quickly and receive compensation if you've been harmed following negligent treatment. Despite this, however, the consumer champion Healthwatch England has drawn up a 7 point plan setting out the steps which it feels need to be taken in order to streamline the complaints system within the NHS and make it easier for patients who've been let down to seek redress. The system of compensation payments delivered via personal injury medical negligence claims plays, and will continue to play, a vital role in raising standards for all patients treated by the NHS.
Prescription errors by private clinicians
You have just as much right to make a claim for compensation following a prescription error if you were treated at a private practice rather than within the NHS. Private clinics of all kinds are regulated by the Care Quality Commission and the General Medical Council (GMC). The GMC sets out a strict code of practice for prescribing and managing medicines and devices, which includes the following:
'In providing clinical care you must:
'Prescribe drugs or treatment, including repeat prescriptions, only when you have adequate knowledge of the patient's health, and are satisfied that the drugs or treatment serve the patient's needs.
'Provide effective treatments based on the best available evidence
'Check that the care or treatment you provide for each patient is compatible with any other treatments the patient is receiving, including (where possible) self-prescribed over-the-counter medications'.
How can I prove neglect?
If you feel that you've been prescribed the wrong medication then the job of proving it was down to neglect is something which is best left in the hands of an experienced medical negligence solicitor. The only action you have to take is to gather together all the relevant information – the medication prescribed, the person prescribing it, the pharmacist supplying it and the effect it had – and present it, together with the details of any expenses incurred as a result. These expenses can include immediate, out of pocket items such as travel expenses, as well as any on-going monetary losses. For example, a condition which is untreated or made worse may result in time off work and a resulting loss of earnings. All of this will be taken into account when deciding whether you've been the victim of neglect and, if so, how much compensation you should receive.
What will a claim cost me?
If you contact claims.co.uk to pursue your claim it will be fought on a no win no fee basis. This means that you don't have to pay any money up front to secure our services, a fact which opens up access to fairness and justice for anyone who's been the victim of neglect. It also means that we pick and choose our cases carefully, fighting only those which we genuinely believe have a good chance of being successful.
Not only do we think it's unethical to encourage spurious claims, but it's also not in our financial interests to fight and lose dubious cases. Therefore, if we say you have a good case then you can rest assured you have, and that's a judgement we back with our expertise, time and effort.
How long will a claim take to complete?
The length of time between starting a claim and getting a result can vary enormously. Claims of medical negligence are amongst the most complex, meaning they are the most likely to take months or even years, but this can be dramatically reduced if the other party admits fault.
If you call us on 0800 234 6438, we'll evaluate your claim and, if we think it's a strong claim, we'll put you in the hands of an experienced solicitor. No matter how long it takes, we'll work hard and we'll work smart to get you any compensation you're due.