Car Accident Injury Advice
Making a claim following a car accident
Being involved in a car crash can be extremely traumatic and even relatively minor car accidents can cause both physical and psychological injuries. It's always important to be prepared and know what to do in the unfortunate event of an accident.
If you've been involved in a car accident, it's vital that you seek medical attention as soon as you can. Not only will this ensure that you receive appropriate treatment right away, but it will also help later on should you choose to proceed with a personal injury claim.
After your visit to the doctor, you should try to gather information about the accident such as:
contact information and insurance details of those involved,
names and numbers of any witnesses,
exact accident location,
photographs.
It is important to gather as much information as possible, as it may be vital if your compensation claim is disputed.
Whether you're a driver, passenger or pedestrian, if you've suffered an injury as a result of someone else's negligence on the roads, you may be able to make a car accident claim for compensation.
Winning compensation can help you to recover the costs of expensive medical bills or lost wages while you are recovering from the accident. It's a good idea to talk to a qualified injury lawyer to see if you're in the position to make a claim.
DID YOU KNOW: In Great Britain in 2016/17, 103,010 people were injured or killed in car accidents, a reduction of almost 14% compared to 2011/12.
Typical injuries caused by car accidents
Due to the nature of car accidents, the types of injuries suffered can range from minor scrapes and bruises to serious, lifelong disability. Cars can also be involved in accidents with larger vehicles, such as busses or lorries, which can cause a greater impact and more severe injuries.
If you were injured in a car accident that wasn't your fault, we cover all types of injuries, including:
Listed above are just a small number of the injuries which can be the result of a car accident. At claims.co.uk, we offer compensation for all and any injuries, and our specialist car accident solicitors have years of experience working on these types of cases.
Claiming compensation from an uninsured or untraced driver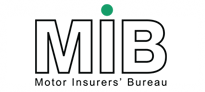 On rare occasions, people may be injured in a car accident involving an uninsured or untraced driver, meaning there is no insurance company to claim compensation from. However, this does not mean you will be unable to claim for compensation. The Motor Insurers' Bureau was created with sole purpose of providing compensation to people injured in accidents involving uninsured or untraced (hit-and-run) drivers. It is funded by a small contribution from every vehicle insurance premium taken out in the UK.
For more information on claims involving uninsured or untraced drivers, click here.
The process for making a car accident claim
If you've been injured in a car accident, your first step should be to contact claims.co.uk's personal injury solicitors as soon as possible. We will provide all the information you need to know about making a claim, building a case and getting the compensation you deserve.
Most car accidents take place because of a driver's error or poor judgement. In order to be eligible to make a claim, somebody other than yourself must be at fault for the accident. This means that if you are at fault for the crash, you won't be able to claim for any compensation, even if you were injured. However, any passengers in a car who were injured in an accident caused by the driver's negligence will be able to make a claim against the driver's insurance company.
The Road Traffic Accident Personal Injury Scheme
In 2010 the government unveiled the Road Traffic Accident Personal Injury Scheme (also called the Claims Portal) with the aim of reducing the time and costs of lower-value personal injury claims arising from road traffic accidents. Initially, the scheme covered compensation claims where the value was between £1,000 and £10,000, however, the upper limit was increased in 2013 to £25,000. The main target of the scheme is to have any qualifying claims settled within six months.
If your car accident claim is valued at £25,000 or less, you should receive your compensation payout a lot quicker than previously. The scheme also simplifies the whole process of claiming compensation, therefore removing a lot of the stress involved.
Different types of car accident compensation
The amount of compensation you receive from your car crash claim is determined by combining two different types of damages – general and special. They are calculated separately using different methods:
General Damages – Covers any pain and suffering caused by the injuries you have suffered. Judges are provided with guideline compensation amounts for different types of injuries; for example, a fractured femur with complete recovery would result in the awarding of general damages between £7,990 and £12,350.
General damages will also be awarded for any impact on your day-to-day life, including the inability to continue enjoying any hobbies, such as gardening, football, hiking, etc.
Special Damages – All financial expenses resulting from your injuries will be covered by special damages. This includes loss of earnings (and loss of future earnings if you are unable to return to work), medical expenses (and any foreseeable ongoing medical expenses), travel costs, and any care needs. Special damages will also cover any necessary equipment, such as wheelchairs, or any modifications that need to be made to your home if you suffer from long-term mobility issues due to your injuries.
Get free legal advice about your car accident
Soliciting the advice of an expert personal injury lawyer doesn't have to cost a penny! Many of our knowledgeable and experienced personal injury lawyers agree to work on a no win no fee basis. No win no fee is an agreement between the client and solicitor which stipulates that you won't be responsible for covering any costs or legal fees if you lose your claim. We believe that you shouldn't be forced to live with the consequences of another driver's negligence just because you can't afford costly upfront legal fees.
Do you have any questions about your car accident claim? We can help. Contact us today; our personal injury specialists are waiting for your call.