Related Pages
Sport Injury Claims: How to Get Compensation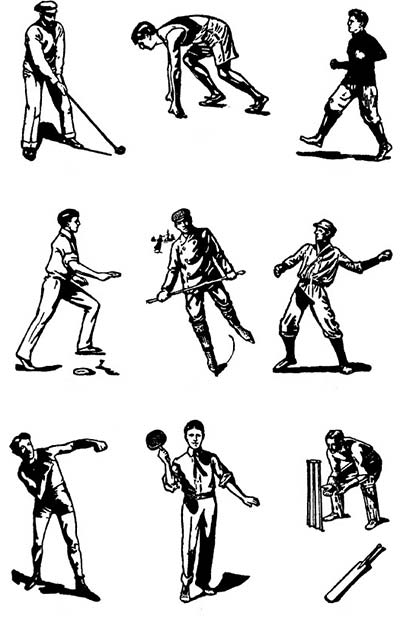 Every week thousands of people all over the UK enjoy themselves and get valuable exercise by taking part in sporting activity. Despite the fact that enjoying yourself in this manner is undoubtedly good for you, there are times when it can cause you harm as well. Accident and emergency departments are frequently crowded with people who've injured themselves whilst playing sports and for the vast majority of these people the pain they're suffering is accepted as part and parcel of competitive physical activity.
Whilst getting injured or hurt by accident is a risk you take when playing sports and something you have to be willing to accept, it can be a little harder to pick yourself up and play again if you feel that the injury you suffered arose because someone else was negligent in some way. It could be a question of equipment, playing surface, pre-match preparations or the actions of another participant, but if the negligence of another party has resulted in you being injured then you might be able to make a claim for compensation.
What will compensation for a sports injury cover?
In the first place, any compensation you're awarded will be intended to make up for the pain and injury you're suffering. Clearly, this is a difficult thing to quantify, but there are set amounts laid out depending upon the part of your body that's been injured and the severity of that injury. On top of this it will be intended to provide recompense for the fact that your activities will be curtailed until you've made a full recovery – hobbies, social life and even earning a living will all be affected and the compensation will be a means of acknowledging this. Finally, a personal injury of any seriousness is almost bound to result in direct expenses. It's vital therefore, that you keep receipts for any money spent on taxi fares, medical bills, prescription and over the counter medicine etc. A successful claim will require demonstrating that you've been injured and that this injury was the result of another party behaving in a negligent manner.
What qualifies as negligence in a sports injury claim?
The negligence in question may take the form of badly maintained equipment, or an unsafe playing surface. Alternatively it could be the fact that you were pushed too far by a coach or sent out to play without a sufficient warm up session. In some cases, the injury was brought about by the overzealous actions of another participant.
The most common types of sports injuries include broken bones, groin injuries, leg injuries and ligament damage.
What should I do if I've been injured?
If you've been injured whilst playing sport then there are certain steps which you should take immediately afterwards. The first of these is to seek medical attention. This will ease the pain and begin the treatment immediately and it will also create a written record of the time, nature and extent of your injury. If the venue at which you're playing sport has an accident book then write the circumstances of your injury in it, as well as taking down the contact details of any witnesses.
In the cut and thrust of a sporting contest pinning down the precise details of a single incident can be difficult, so the more witnesses you can gather then the stronger your case is likely to be. You're also far more likely to win compensation if you call us on 0800 234 6438 and tell us exactly what happened. Our personal injury lawyers will know exactly how to build a compelling case and will do their best to ensure that this is one contest which leaves you better and not worse off.