Claiming after a Dog Attack
How common are attacks by dogs?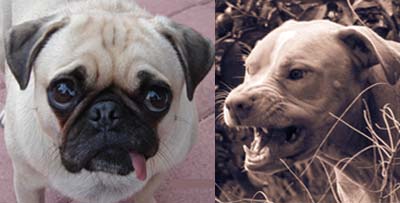 Dog attacks and dog bites are the most common personal injury claims for attacks by animals in the UK. Being the victim of a dog attack can be quite traumatic. Not only can you be injured physically, but psychologically as well.
Lately, there has been a lot in the news regarding dog attacks, especially by breeds such as Pit Bulls and Rottweilers. However, it is not only these breeds of dog, but any breed of dog, that is able to cause serious injuries should they choose to attack. If you have been the victim of a dog attack, and have suffered injuries as a result, you may be eligible to make a dog attack compensation claim.
DID YOU KNOW: In 2014/15, there were 7,227 hospital admissions due to dog bite injuries.
Making sure your dog bite claim is successful
In order to make a successful claim for compensation, you must be able to provide evidence that the dog's owner knew, or ought to have known, that the dog was dangerous and liable to attack. It is ideal if you have knowledge that the dog has previously attacked someone or has shown aggressive tendencies in the past.
If you've been injured by a dog, it is important to report the incident to the police as soon as possible. Not only will this provide official record of the accident, but you will also be able to discover whether the same dog has been the cause of any previous incidents.
It is advisable to enlist the help of an expert personal injury lawyer when making a claim and building your case. Our lawyers have decades of experience handling similar dog attack cases and they'll do everything they can to ensure justice is served.
The law concerning dangerous dogs
The Dangerous Dogs Act 1991 brought in controls for certain breeds of dog which are considered more dangerous than others. The law was introduced following a spate of attacks on humans by out-of-control dogs. The four outlawed breeds are:
Pit Bull Terrier
Japanese Tosa
Dogo Argentino
Fila Brasileiro
Any cross-breeds of the dogs listed above are also banned under the act.
Getting compensation if the dog owner cannot be found
As a victim of a dog attack, you have the right to claim for compensation, even in the event that the dog's owner cannot be found. After all, the unknown owner still had a duty to keep the dog under proper control and you shouldn't have to suffer just because he or she is missing. You will be able to claim from the Criminal Injuries Compensation Authority (CICA) for your injuries.
Making a no win no fee claim for dog attack compensation
Because our personal injury lawyers work on a no win no fee basis, you don't have to pay a penny upfront to make a claim. No win no fee means that, if your claim is successful and you receive your compensation, then any lawyer fees will be paid as a percentage of your compensation. On the other hand, if, for any reason, your claim is not successful, you won't be responsible for your legal costs at all!
You can't lose! With a conditional agreement, there's absolutely no risk involved in pursuing your dog attack compensation claim.
Enduring a dog attack can be an upsetting and painful experience. You shouldn't have to suffer because of another's negligence. If you've been injured by a dog, give us a call and tell us the details of your incident. We can connect you with an experienced no win no fee personal injury lawyer that will fight for everything you deserve.