Following a hugely successful first year run of Engineering for Access 2019, we teamed up again with leading product innovation experts Bang Creations to ask undergraduate Engineering students of all disciplines in the UK to create a fantastic product idea that could help to improve the life of someone living with a disability.
The winner will receive a prototype of their product made, up to the value of £5,000. They'll work with Bang Creations to help bring their product to life as a prototype. So, not only will they have the accolade of winning this award but they'll also have their product prototype to showcase their efforts! Get to know the winer, shortlist and all of their designs below.
Congratulations to the winner of Engineering for Access 2020 – Matthew Lillywhite
Matthew Lillywhite – Swansea University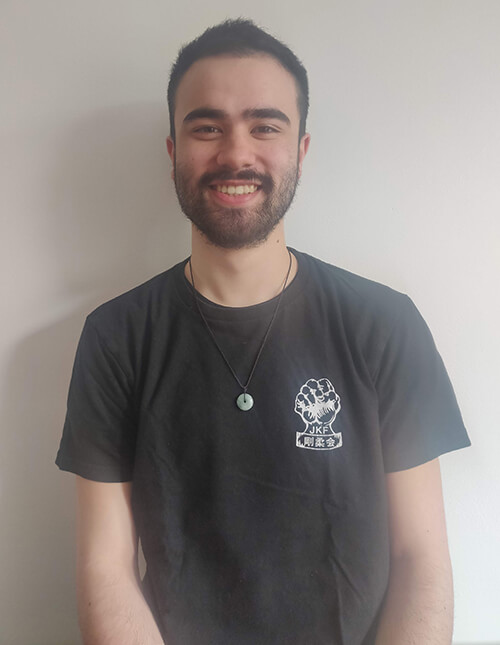 Matthew is an Aerospace Engineering student at Swansea University, originally from North London. His design is a haptic metronome that helps Parkisons sufferers with tempo and rhythm whilst walking. Matthew felt compelled to craft the handheld device due to both his father and grandfather struggling with the debilitating disease.
"My Father and Grandfather both suffer from Parkinsons so I wanted to design something that would help these people that I care about.
I got the idea for the design from my Father. My parents like to go on walks and hike together so it is not possible for my Dad to listen to the marching band music that could help him keep time when walking. So I tried to think of a way where he would still be able to get the benefit of the marching band music when he could not wear headphones and listen to it."
You can read more about Matthew's metronome design here.
Meet the Engineering for Access 2020 shortlist
Beth Cutting – Queen Mary University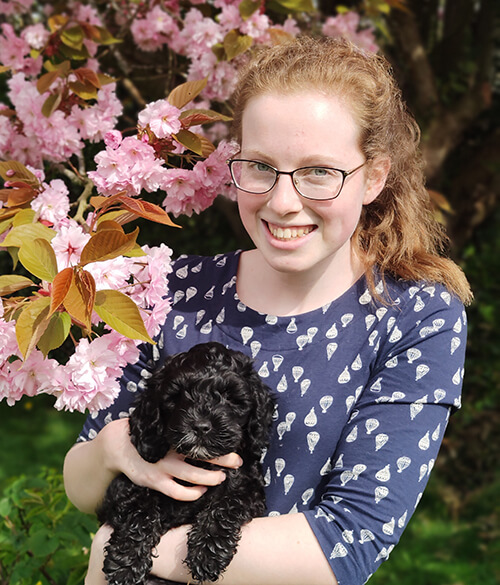 Beth is a Biomedical Engineering undergraduate student at Queen Mary university, originally from Lancaster. Her design entails a catheter that allows users to drain their bladder intermittently in comfort, rather than a continuous catheter that is often widely used – read more about it here.
Beth was inspired to create something to help people suffering with bladder issues due to family members working in healthcare who regularly see the impact that this can have on a person's everyday life:
"I chose to design for this disability as my father is a Urologist, so I was aware of some of the drawbacks of conventional urinary catheterisation and the number of people affected.
My sister, who is a home care worker, had told me about one of her clients who was receiving end of life care, and in the midst of this was facing ongoing difficulties with his urinary catheter. She explained her frustration that he required hospital visits just to change his catheter, when even getting dressed caused him excruciating pain."
Gregory Travis – University of Birmingham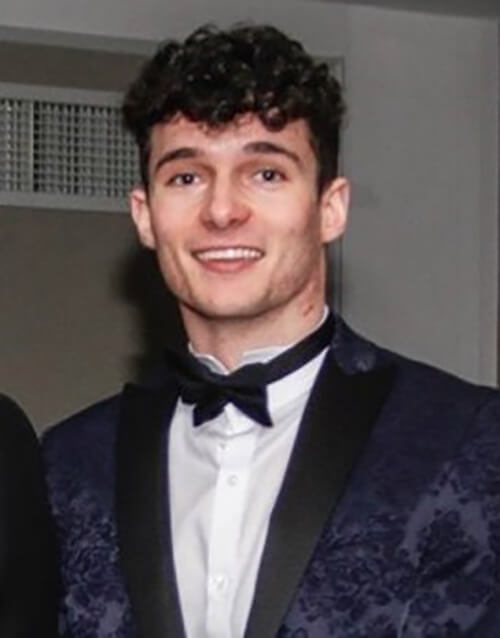 Gregory currently studies Mechanical Engineering at University of Birmingham, and entered Engineering for Access with a product designed to ease battery changes for Behind The Ear (BTE) hearing aids, particularly with those in mind who have limited dexterity.
Gregory was inspired to create the design to help resolve this problem for people like his Grandpa, who he hopes would be able to use the product if it were to be put into production.
"My Grandpa suffers from the problems that my product solves, and he always complains about how he struggles with it, so I decided to come up with a solution to solve these difficulties.
I have spoken to other hearing aid users and they were all impressed with the concept and agreed that it was a problem needing to be solved."
You can see Gregory's full design entry here.
Zachary West – Swansea University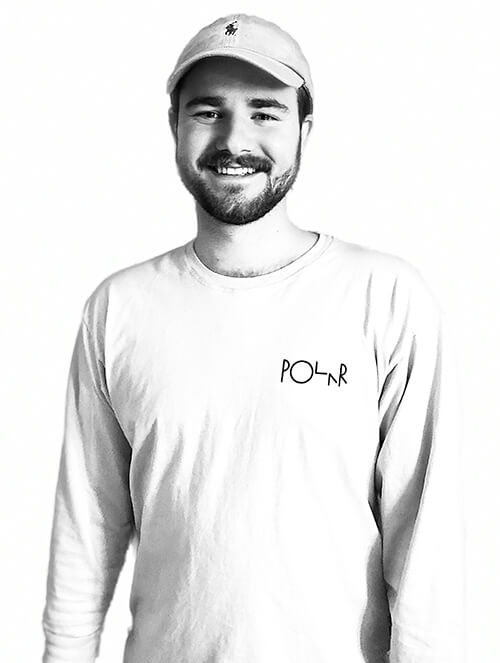 Zachary entered Engineering For Access 2020 with a design for a device that helps people to learn Braille. He was inspired to put together his design after speaking with a blind customer while working in a local Café.
"It got me thinking how isolating it must be to lose one's sight… many visually impaired people cannot read braille as it can be difficult to learn."
Zachery, originally from Portsmouth, was pleased to hear that he'd been included in the year's EFA shortlist: "I am over the moon about being shortlisted, this is a product that I have been thinking about for years but never thought about actually making it until I saw the competition."
You can read more about his design and how it will help the visually impaired on his entry page here.
Archie Campbell – University of Warwick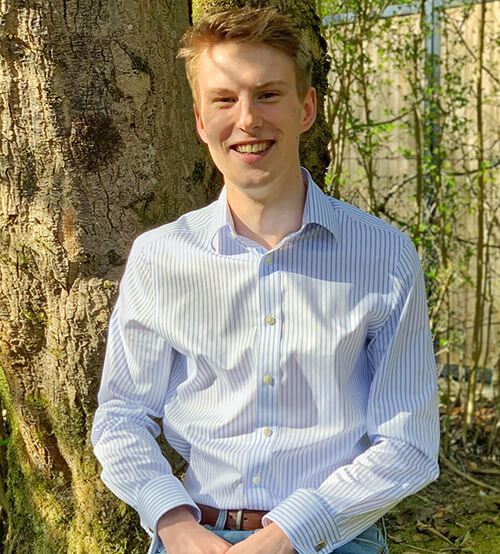 Archie studies Engineering at Warwick. He entered Engineering for Access 2020 with the idea for a body-mounted support kit that helps disabled musicians to hold an instrument if they only have the use of one hand. You can read more about his design here.
Archie, who spent his earlier years in Scotland before moving to Warwick for his degree, said that music has always been a huge part of his life, and is a keen bagpiper. His design was particularly inspired by OHMI, a charity which helps those with limited mobility to get involved in music.
When asked how he felt about being shortlisted in Engineering for Access, Archie replied:
"Upon receiving the email, I was ecstatic. I had faith in my project, and I hoped that I had clearly communicated why this project addressed something so personal. To be given the opportunity to see this possibly manifest itself proved that all consider music as a fundamental all should have access to."
Ella Bray – University of Warwick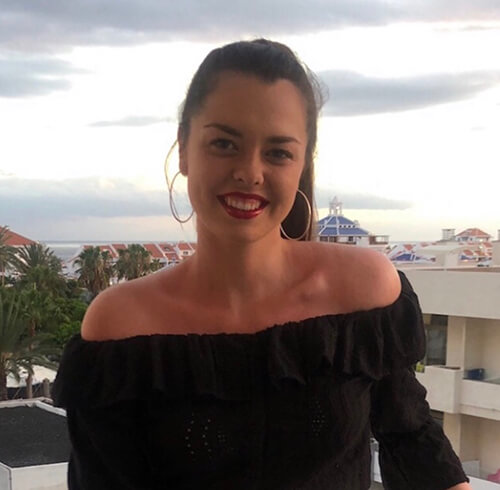 Ella is an undergraduate also at University of Warwick, and also studying Engineering. Ella's idea revolves around a creation which cleans wheel chair wheels – it's specifically intended for school children.
Ella, originally from Kent, said that her design was inspired by a visit to local school, where a teacher explained that this type of device would be important in helping disabled children have greater independence: "It could really benefit the pupils of the school I visited, as well as many others in multiple walks of life."
You can read more about her design and how it will help people living with a disability on her entry page here.
Kai Taylor – University of Gloucestershire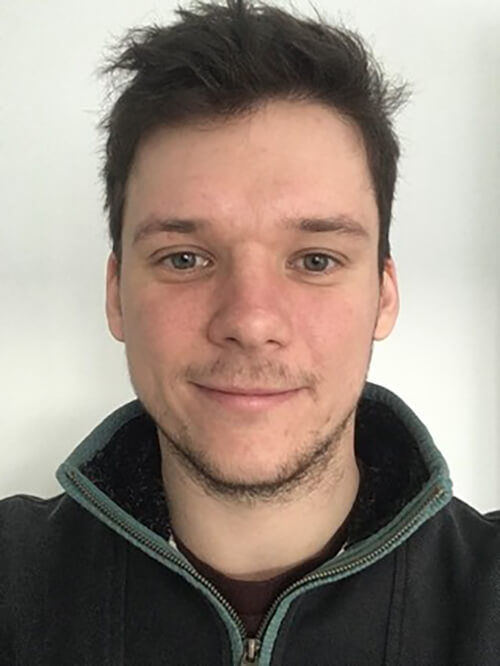 Kai Taylor's entry is a device that helps wheelchair users to know whether an incoming bus has space for a wheelchair. Kai is an undergraduate Engineering student at University of Gloucestershire, and you can read more about his design and how it will help those who regularly use public transport here.
Kai, originally from Somerset, said that he was inspired to put together his design when he came across case studies online about wheelchair users being denied seat access or ignored by bus drivers.
When asked how he felt about being shortlisted in Engineering for Access, Kai replied: "I am very pleased to have been shortlisted and I'm excited by the idea of working on my prototype."
Krisian Chhatralia – Kings College London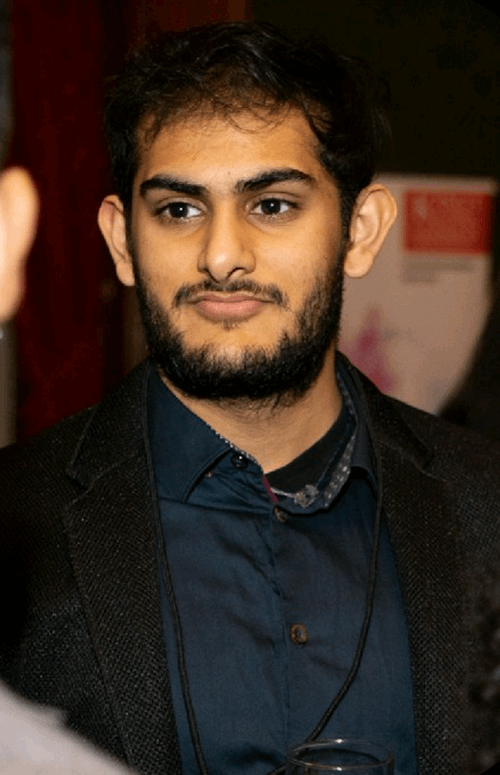 Krisian Chhatralia is an undergraduate Engineering student at Kings College London, and he entered the award with 'smart glasses' for the blind – a device which helps the visually impaired to navigate and interact more easily with the world around them.
Krisian, from Oxford, said that he was inspired to improve navigation and safety for the visually impaired after getting to know a blind man at his university gym:
"I then began to think about safety for the blind and how they must feel taking out their phone and other possessions in public as well how to improve navigation."
You can read more about Krisian's entry here.
See entries from Engineering for Access 2019
We've seen some excellent entries for Engineering for Access in the two years that we've run it. Find out more about our 2019 shortlisted design ideas below: