Engineering for Access
Please note: due to the ongoing outbreak of COVID-19, there will be a delay in announcing the shortlist for Engineering for Access 2020. We will endeavour to publish the shortlist as soon as possible.

Enter Engineering for Access 2020 and win prototype of your product made PLUS cash prize
If you've ever thought to yourself that you'd to utilise your engineering skills and knowledge to create a product that could help improve the lives of others, we'd love for you to enter your ideas for Engineering for Access 2020.
Following a hugely successful first year run of Engineering for Access 2019, Claims.co.uk and leading product innovation experts Bang Creations are asking undergraduate Engineering students of all disciplines in the UK to create a fantastic product idea that could help to improve the life of someone living with a disability.
You can make your idea as broad or specific as you'd like. For example, you might like to create a product to help someone who struggles with leg movement, or something specifically designed to help someone living with Parkinson's Disease.
About the Engineering for Access 2020 prize
The winner will receive a prototype of their product made, up to the value of £5,000. If you win, you'll work with Bang Creations to help bring your product to life as a prototype. So, not only will you have the accolade of winning this award but you'll also have your product prototype to show for your efforts!
Any cash leftover from the £5,000 budget (to be decided at the discretion of Claims.co.uk and Bang Creations during prototyping process) will be transferred to the winning student.
Engineering for Access 2020 entry brief
Please answer the following in a Word document, PDF or similar format, and attach it in the entry form below. What we want to see in your entry is:
What your invention does
Who your product is designed to help (consider age, physical ability etc)
Why you've chosen to design a product to help people with this disability
The inspiration for your idea
How it works
Why your design is different to any other currently in the market
What you estimate the cost of getting a prototype of your design made might be
Be sure to explain the idea in as much detail as possible – our panel of judges need to be able to envision the product in the market for your idea to come out on top! If your idea is chosen as one of 10 on our shortlist, it'll be featured on our website, so be sure to explain your idea in a way that you'd be happy for us to share.
Before entering, please read the full terms and conditions outlined at the bottom of this page. As a brief overview, all entries must:
Be submitted via the entry form on this page (email or contact form entries, or supporting information won't be accepted
Include full contact details
Have attached a Word or PDF document including the design and accompanying detail as outlined above
Be submitted by UK students studying an undergraduate Engineering degree (we are not currently accepting entries from post-graduate courses)
Be submitted by 13th January 2020
If you'd like to submit an entry for Engineering for Access 2020, scroll down for the entry form below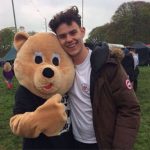 About Engineering for Access 2019 winner, Cameron Lyon
Last year's winner was Cameron Lyon, an undergraduate Medical Engineering student from Nottingham Trent University. His idea consisted of creating a pillowcase with fibreoptic sensors that would help to detect nighttime seizures in people living with epilepsy. Cameron was inspired to create his pillowcase after hearing about the struggles that his partner's brother had encountered whilst suffering with epilepsy.
Following his Engineering for Access win, Cameron worked alongside his university to create a prototype of his product with the aim of one day making the product available on the market.
Looking for inspiration for your entry? Check out last years' shortlisted entries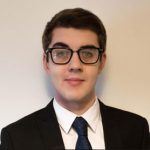 Jamie Williams
Jamie is currently studying Mechanical Design and Manufacture at University of Plymouth. His idea is a steering wheel designed for people living with arthritis that affects their hands.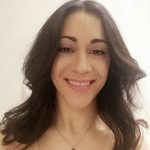 Kristen Tapping
Kristen is currently studying Product Design Engineering at London Southbank University. Her design is a wheelchair solution that helps to both sanitise and improve the function of the pushing mechanism on a standard wheelchair.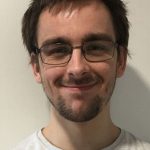 Alfred Wilmot
Alfred studies Robotics at University of Plymouth and has designed a wheelchair-mounted robotic arm, to make the lives of people who are dependent on wheelchairs easier.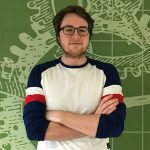 Andrew Barker
Andrew is a Mechanical Engineering student at Staffordshire University. Andrew's design reimagines the wheelchair with caterpillar tracks that will allow the user to navigate tricky terrains, such as bumpy roads or kerbs.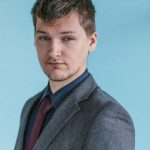 Zachary Price
Zachary is an undergraduate Computer Science student, currently studying at University of Plymouth. He has come up with a design that allows users of sign language to more effectively communicate with people who don't understand it, by creating a sign-to-text system.
Good luck, and don't forget to enter before 27th February 2020!
Thank you for entering Engineering for Access - entries are now closed. We're reviewing your entries, and will announce a winner on this page in 2020.

Terms & Conditions
Eligibility
Entrants must be aged 18 and over.
Proof of registration will be required before monies will be released.
All entrants MUST be existing undergraduate students in any Engineering discipline.
All competition entrants must be permanent residents in the UK.
This competition is NOT open to employees of Claims.co.uk, their families or anyone else associated with this competition. The Marketing Director's decision as to the eligibility of non-Claims.co.uk parties will be final.
You may be asked to provide proof of your eligibility at any stage during this competition.
Entry process
Only one entry per person is permitted. Entries on behalf of another person and joint entries will not be accepted.
Offensive, incomplete, incomprehensible or incorrectly completed entries will not be counted.
Claims.co.uk do not accept responsibility for entries that are lost or delayed, or which are not received for any reason.
All entries will be given careful consideration and must be written in English.
Winners' selection
A shortlist will be published in advance of the announcement of the winner.
Shortlisted candidates will be notified directly by email. Shortlisted candidates may also be contacted for promotional purposes by our marketing agency, atom42, for the competition on the telephone number provided in the entry form. Neither email or phone number will be used for purposes other than the competition, and all entrant's data will be removed from our system at the close of the competition. You can find out more about our privacy policy here.
We reserve the right to request proof of award winners' identity in the form of a passport or driving licence and proof of address in the form of a utility bill dated within the previous 12 months. If the award winner is unable to supply proof of identity in an acceptable format, we may withdraw the prize and select another winner.
By entering the competition, you grant to Claims.co.uk, its agents, and others working under its authority, full and free use of any information regarding your entry during the competition process. You agree that we may publish and share your name, age, location, your submitted entry, details of your prize and information related to your entry. You will retain ownership of copyright in your entry but you give Claims.co.uk (and any third party authorised by Claims.co.uk) your irrevocable permission to use, reproduce, publish, display, transmit, copy, amend, store and sub-licence your entry worldwide for such promotional purposes and for the purposes of the competition.
Entrants agree to take part in promotional activity if entry is shortlisted and agree that images or quotations may be used for news, research and/or educational purposes in any medium including but not limited to printed publications, displays, on television or on the Claims.co.uk website intranet or social media properties.
Prize & Delivery
We allow up to £5,000 towards the cost of the winning submission being created by a prototype company chosen by Claims. Any remaining funds will be paid to the winner upon completion of the prototype and at Claims.co.uk's discretion.
The winning entry will be published online at www.claims.co.uk/engineering-for-access
We award cash prizes in the form of a cheque in the name of the prize-winner.
The prizes are not transferable and non-exchangeable.
Rights
Claims.co.uk reserves the right to make changes to the rules of the competition at any given time. In the event that we do amend the rules, we will publish them and it is the sole duty of any entrant to keep themselves up to date with any changes.
Claims.co.uk reserves the right to end this promotion at any time, and without notice.
If there is any disagreement over the rules, conduct or decision made by Claims.co.uk, we want to make it clear that our decision is final. We will not enter any discussion with entrants who disagree with the rules or the winner chosen by Claims.co.uk.
By entering this competition, you agree that you will be legally bound by these terms and conditions. These Terms & Conditions shall be construed in accordance with and governed by the laws of England and Wales.