Personal injury lawyers
Finding the right injury lawyer for you
If you're thinking about starting a claim, you might be feeling unsure where to get started and what type of solicitors' firm to choose. There are a lot of different options, so it's easy to feel overwhelmed.
Unfortunately, you also need to watch out for inexperienced or incompetent injury lawyers fighting for your claim. We're here to let you know what to look out for, and to guide you through the process of finding the right personal injury solicitor.
What is a personal injury lawyer?
A personal injury lawyer (also known as a personal injury solicitor or legal executive) is an accredited legal professional who's able to represent people who have been injured through no fault of their own, and negotiate on their behalf. This means they specialise in helping people get fair compensation following an accident that was someone else's fault.
An injury lawyer can also help you get the rehabilitation and medical advice you need for your recovery; and will advise you on how to protect your money once you've received your compensation.
How are they different from other solicitors?
An injury lawyer specialises in helping people after they've been injured in an accident. This means they often work with claimants who are feeling anxious about their recovery and finances.
While other lawyers and solicitors also deal with people at times of need and vulnerability, a personal injury lawyer has the experience of helping people get access to the medical and care services they need.
How to find an experienced specialist solicitor
There are a few ways to find out whether the solicitor you're working with is accredited and experienced, which we've outlined below. Our partner solicitors will meet many (if not all) of the standards mentioned.
Avoid companies that use spam marketing
You should avoid starting your claim with a company that has cold called you or sent you an email or text out of the blue.
These companies are using unethical ways to contact injured people, and this behaviour may show you how they'll treat you during your claim. This type of marketing could mean they're simply out to make a profit on your claim, rather than keeping your best interests in mind.
You should never feel pressured into claiming
Some solicitors might try to pressure you into claiming with them – this is totally unacceptable, and you should never be lured into starting a claim by some type of gift or offer. If this happens, we'd recommend looking for a solicitor elsewhere.
When you speak to a trained legal adviser for free on 0800 234 6438, they'll never pressure you into starting your claim. You can rest assured that you'll have your questions answered without having to commit to taking it any further with them.
Look for professional accreditations
There are several professional accreditations that can help you identify whether your personal injury lawyer is experienced, trustworthy and reputable:
The Law Society
The Law Society is the biggest organisation overseeing the work of personal injury lawyers in England and Wales (there are separate organisations for Scotland and Northern Ireland). The Law Society only provides accreditation to lawyers who uphold high standards of service and care.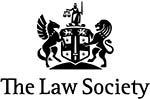 It offers two types of accreditation awards. One that recognises personal injury lawyers who specialise in clinical and medical negligence, and another for those working within personal injury.

The presence of either of these two logos show that the injury lawyers in question have been accredited by The Law Society and provide an excellent service in their chosen field.
Solicitors Regulation Authority
The Solicitors Regulation Authority (SRA) is the main body that regulates solicitors in England and Wales. It was created by the Legal Services Act of 2007. All solicitors must be regulated by the SRA.
Association of Personal Injury Lawyers
The Association of Personal Injury Lawyers (APIL) is a not-for-profit organisation which has been fighting for the rights of injured people for over 25 years. They're a smaller organisation than The Law Society, but their lawyer members only practice personal injury law, and must follow a strict code of conduct.

APIL's accreditation scheme recognises injury solicitors who can demonstrate their expertise in personal injury law, so accredited lawyers should provide an excellent service.
What to expect when you speak to a lawyer about your claim
Your injury lawyer is there to guide you through the process of making a claim, and to provide the support you need during a very difficult time in your life. They'll be happy to answer any questions you might have, but will never pressure you into starting your claim.
To get the best possible understanding of how they can help, they'll need to ask you some questions about your accident and injury. But don't worry – they'll never ask you anything which isn't necessary for making your claim.
Once your solicitor is confident they can help, they'll then:
Confirm you're eligible for a no win no fee agreement
Begin organising your case, including letting you know the next steps
Contact the other party (the person or company responsible for your accident) on your behalf
Adopt the position as the point of contact for your case, so you don't need to worry about being contacted with legal questions
Provide a rough figure on how much compensation you might receive
If you'd like to find out whether you could make a claim, or are looking for free advice, you can speak to an adviser on 0800 234 6438.
Will I have to pay more for a better injury lawyer?
Our partner solicitors are carefully chosen and monitored to make sure you receive the best possible legal representation and can get the compensation you need.
It's normal for the best personal injury lawyers to charge a higher rate than less experienced solicitors – but you can rest assured that you'll never be left with a bill you can't afford, or with your compensation eaten up by legal costs. Remember, solicitors with more experience may be able to get you more compensation than solicitors with less experience.
First of all, most injury claims are made on a no win no fee basis, which means you won't have to pay anything if your case isn't successful. This takes the financial risk out of making a compensation claim and makes sure you won't be out of pocket – despite getting access to high quality lawyers.
If you do win your case and receive compensation, then the other side will pay most of the legal fees. You'll need to pay your solicitor a 'success fee', but this will be clearly set out in your agreement with your solicitor and will make up no more than 25% of your compensation.
How your solicitor decides whether you should make a claim
When you get in touch with a legal adviser on 0800 234 6438, they will be able to let you know whether they think you're likely to be able to make a compensation claim – they'll tell you this on the same call.
After your initial conversation, they'll pass you on to one of their partner solicitors. They'll also talk through some of the details of your accident and injuries and will weigh up your chance of success based on whether the other side is likely to be liable (responsible) for your injuries.
Your solicitor will never take a claim forward if they don't think there's a chance of success – that wouldn't be fair on you and could also be costly for them.
Finding the right personal injury lawyer for your type of injury
If you're thinking about starting a personal injury claim, you're probably looking for a lawyer who is particularly experienced in your type of injury – for example, this could be sports injuries, spinal injuries, complex injuries – or sexual abuse claims where psychiatric injury is a common effect.
Most injury lawyers have chosen their specialisms, which means a trained legal adviser will be able to find and put you in touch with the most suitable solicitor for your case. In some cases, their experience and dedication in helping particular injury victims stems from their own personal experiences and they'll have the expertise to be able to help you with your specific injury or accident type.
Last updated on: 3rd February 2020