Choosing the right personal injury lawyer for you
How to pick an injury lawyer
Starting a compensation claim can be a daunting process, so it is important to make sure you have the best possible injury solicitor working on your case to maximise your chances of success. Unfortunately, there are a lot of rogue, inexperienced and incompetent injury lawyers in the UK, so the main thing to look for are the accreditations mentioned in the section below.
We also recommend avoiding companies who make cold calls, or send unsolicited text messages. These companies use unscrupulous methods for contacting potential accident victims, and set out purely to make a profit – they provide an impersonal service, and don't really care about getting the best deal for their clients.
There are also strict rules governing the conduct of Claims Management Companies – companies which act as a conduit between clients and solicitors. According to Rule 8 of the Conduct of Authorised Persons Rules, which came into force in October 2014:
'Where business is introduced to a solicitor, the business must not act in a way that puts the solicitor in breach of the rules governing solicitors' conduct'.
This means that solicitors, according to rules set out by the Solicitors Regulation Authority (SRA), have to ensure that a client they work with wasn't approached in an unsolicited manner either by telephone or in person. Any solicitor you work with has a duty to make sure that your details were gathered in line with these rules and regulations and not via techniques such as cold calling. If a solicitor does not undertake measures to ensure this, and to keep a record of the steps taken, then they are behaving in a frankly unscrupulous manner and should be treated with the utmost caution, if not avoided altogether.
Professional organisations and bodies for injury solicitors
The Law Society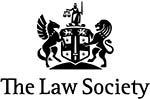 The biggest organisation overseeing the work of personal injury lawyers in the UK is The Law Society. This association represents professionals in England and Wales (there are separate organisations for lawyers in Scotland and Northern Ireland), and provides accreditation to personal injury lawyers who uphold a high standard of legal representation and work hard for their clients. It is always recommended to go with an injury solicitor who is a member of The Law Society.

The two main accreditations awarded by The Law Society cover solicitors who specialise in clinical/medical negligence and personal injury. The presence of either of these two symbols demonstrate that the injury lawyers in question have been accredited by The Law Society and provide an excellent service in their chosen field.
The Law Society Personal Injury Accreditation Scheme uses independent assessment to ensure that the solicitors who apply for accreditation reach a level of competence described in the following terms:
'A practitioner who can identify and advise on a wide range of personal injury and related issues and who does not perform work that is outside of his/her current knowledge, skills and expertise. A competent practitioner will seek appropriate advice and assistance as may be required to enable them to provide a full and effective legal service to their client.'
The skills which an accredited solicitor needs to display include:
Interviewing and advising clients.
Appraising issues and assessing risks.
Drafting and negotiation.
They also need to demonstrate competence in research and other investigation, assessing damages and calculating any interest due, managing a case, calling upon expert witnesses, the procedures used by the DWP and other benefit agencies and the special care needed when representing minors and other vulnerable parties.
Solicitors Regulation Authority

The Solicitors Regulation Authority is a board of The Law Society created by the Legal Services Act 2007. Prior to this, regulatory functions were carried out by The Law Society, but a report into legal services in England and Wales by Sir David Clementi recommended that all regulatory bodies be made separate from professional and representative organisations. This is the main body that regulates solicitors in England and Wales, though there are other, smaller regulators. All solicitors must be regulated by an approved body.
Voluntary bodies
Association of Personal Injury Lawyers

Another not-for-profit organisation that represents personal injury solicitors is the Association of Personal Injury Lawyers (APIL). APIL has been fighting for the rights of injured people for over 25 years. A smaller organisation than The Law Society, APIL's 3800 lawyer members only practice personal injury law and are required to adhere to a strict code of conduct and consumer charter.
APIL's accreditation scheme rewards injury solicitors who can demonstrate their competence and expertise in personal injury law, so accredited lawyers should provide an excellent service.
Time limit on claims
There is a legal time limit of 3 years following the date of an accident (or from the date when you first become aware that negligence has occurred), after which you can no longer make a claim for compensation. The legislation governing this limit is set out in the Limitation Act 1980, and although there are a few exceptions such as people under the age of 18, people suffering a brain injury which makes pursuing a claim within the 3 year period impossible, or who are similarly incapacitated by mental health issues, the general rule is that it is best to begin making a claim as soon after the negligent incident which caused your accident as possible. Not only will the details of what happened be fresh in your mind, but it will also be easier to track down any witnesses and gather evidence such as medical statements and police reports.
DID YOU KNOW: You can claim on behalf of a child who has been injured at any time up to their 18th birthday, at which point the 3 year limit comes into force.
Changes to no win no fee
The system of conditional fee agreements, commonly known as 'no win no fee', has changed somewhat in recent years, due mainly to government concerns that the law was being exploited. In 1999, the Access to Justice Act 1999 expanded the use of 'no win no fee' arrangements, and from 2004 it was legal for solicitors to pay the likes of claims management companies to refer clients to them, and to undertake much of the work of building a case.
From April 2013, with the introduction of the Legal Aid, Sentencing and Punishment of Offenders (LASPO) Act the system was tightened up to a large degree. The main change implemented involved the 'success fee' paid to an injury solicitor in the event of a client winning a case being taken from any compensation awarded (up to a maximum of 25%), rather than being paid by the losing side. This was coupled with a 10% increase in compensation amounts across the board and, although your solicitor will explain the system to you, the basic principles remain the same:
— Launching a claim requires no payment up front.
— Claimants are protected against loss in the event of losing a claim.
— Any compensation awarded will be calculated according to the type and severity of injuries/illness suffered and any financial losses directly arising.