Bar/Club Attack Claims
What to do following a bar or club attack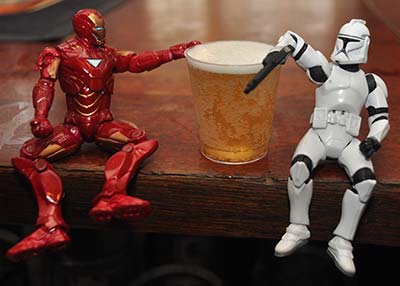 If you suffer the misfortune to be attacked and injured whilst on a night out then your first priority, quite rightly, will be to seek medical help and try to make a full recovery. The idea of seeking compensation following such an attack may seem like cashing in on bad luck, but the truth is that the ramifications of such an attack, whether they are physical, psychological, or financial, can have a detrimental effect upon your life for years to come. A serious personal injury could impinge upon your ability to earn a living and the trauma of a bar or club attack of this kind might lead to depression and other psychological problems. If you can demonstrate that you've suffered an injury, and that someone else was to blame, then you may well be able to make a claim for compensation.
DID YOU KNOW: According to the 2011/12 Crime Survey for England and Wales, 917,000 cases of violence were reported in which the victim believed their attacker was drunk
Why to claim criminal injury compensation
Compensation isn't intended to punish the person who attacked you, or to provide some kind of easy pay off, but is meant to help you start putting your life back together again as well as ensuring you don't have to put up with financial losses to go with all your other problems. A part of any amount awarded to you will be calculated taking into account the nature of your injury, how severe it is and the impact it has had upon your life.
The rest of it will be purely financial in nature, intended to make sure that the bar or club assault you suffered doesn't leave you out of pocket in any way. This means that you'll be compensated for any direct expenses, such as medical bills and travel costs, as well as being given an amount intended to compensate for any drop in your ability to earn money. For this reason it's imperative that you keep all receipts pertaining to your injury and any other records, such as the accident book of the bar or club in which the attack took place. This is also a good reason for seeking medical attention at the earliest possible opportunity – aside from the fact that your injuries will be correctly identified and dealt with in the safest manner it was also create an official record of exactly how you were affected by the attack.
The Criminal Injuries Compensation Authority (CICA)
In many court cases, a person found guilty of attacking someone else will be ordered by the court to pay compensation to the victim, but there are many such cases in which the attacker remains unidentified and is never arrested, charged or found guilty. In cases such as this it is still possible to receive compensation by pursuing a claim via the Criminal Injuries Compensation Authority (CICA), a government run body which makes payments to innocent victims of violent crime whether the perpetrator has been identified or not.
A personal injury lawyer will be able to explain exactly what the best course of action will be, and will work, on a no win no fee basis, to build the strongest possible case. Even if you'd been drinking on the night of the attack you may be able to make a claim anyway, although any intoxication on your part may be taken into account when calculating how much compensation you might receive.
DID YOU KNOW: The CICA has set levels of compensation for various types of injuries