Accident at Work Claims Advice
Had an Accident at Work?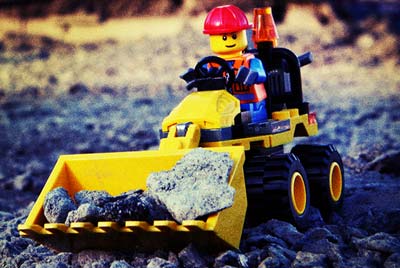 When you work for a living, your employer doesn't simply have to pay you in return for your efforts. They also have to ensure that the environment in which you work is as safe as possible. If they fail to do so then you've been let down badly and if, as a consequence, you become injured or ill, then you've every right to think about claiming compensation.
Your employer has a legal duty to protect you while you work, enshrined in legislation such as the Workplace (Health, Safety and Welfare) Regulations 1992 and if they fail in this duty then it can often prove disastrous. An accident at work could be anything from a fairly minor brush with unsafe equipment up to serious personal injury, but the basic building blocks of a successful compensation case remain the same:
1) Demonstrate that you've been injured.
2) Demonstrate that your employer didn't fulfil their duty of care.
As with other compensation claims there is a time limit of three years from the date upon which the work accident takes place. In the case of industrial illnesses, this time limit will run from the time when the link between the working conditions and the illness become apparent, something which makes allowance for the fact that many such illnesses take many years to become apparent. Most of the time, however, it's advisable to start a work injury claim as soon as possible, and this means gathering as much information as you can, including:
The entry in your company accident book.
The accounts of any witnesses to your accident.
Any CCTV footage of the accident – your employer may be reluctant to hand this over, but has a legal obligation to do so. (Source: gov.uk)
Use a phone or whatever else is available to take photographs of whatever caused your injury and, if possible, of the injury itself.
Keep records of any medical appointments you attend.
DID YOU KNOW: Even people doing dangerous jobs can claim if they feel that reasonable safety steps weren't taken.
WORK ACCIDENT VIDEO
This short video takes you through a basic introduction on claiming for compensation if you have been injured in an accident at your workplace.
I Don't Want To Bankrupt My Boss
Many people hesitate to launch a work accident claim against their employer on the grounds of loyalty, feeling that they don't wish to bankrupt their boss. There are two problems with this view, however. The first is the obvious fact that, whilst such loyalty may seem admirable, you are talking about an employer that has let you down badly through their negligence. Secondly, any compensation paid out will be covered by insurance, rather than coming from your employer's pockets or the pay packets of your workmates. Your boss, in the vast majority of cases, will have a legal obligation to take out this insurance, as outlined in the Employers' Liability (Compulsory Insurance) Act 1969.
I Don't Want To Lose My Job
Another fear which stops people claiming compensation of this kind, particularly in tough economic times, is that it will lead to them losing their jobs. Once again, however, the law is on the employees' side here, as it is illegal for an employer to sack, harass or mistreat someone for claiming personal injury compensation. This is another right which was enshrined in the Employment Rights Act 1996, and for more concise details see gov.uk.
DID YOU KNOW: In a survey carried out by claims.co.uk, 45% of people said they would worry about their job if making a claim against their employer.
Can I Claim If My Company no Longer Exists?
Many people, particularly those suffering from industrial illnesses which have taken many years to become apparent, face the heartbreak of discovering that the company they worked for when the negligence took place (i.e. when they were allowed to breathe in asbestos fibres) has long since ceased trading. This needn't be the end of the matter, however, as any personal injury lawyer will explain to you. The fact of the matter is that you're seeking a compensation payment not from your employer, but from the insurance company which they were using at the time of the negligence. If this insurance company can be tracked down, then you can still make your claim.

In 1999 the Department for Work and Pensions set up the Employers Liability code of Practice, a voluntary scheme intended to make it easier for ex-employees to trace the liability insurance details of now defunct companies. Your personal injury solicitor will know how to go about tracing the right insurance company, starting with the Association of British Insurers (ABI), which runs an Employers Liability Tracing Service.
Realising that you've developed a serious illnesses because of mistakes made many years ago can be devastating and the situation might seem hopeless. Working with a lawyer, however, you might be able to seek out the compensation you deserve, with amounts being awarded to people suffering from asbestosis running as high as an initial payment of £400,000. It may not represent a cure, but it should help to make the rest of your life more comfortable, for both you and your loved ones.
What types of accidents can I claim for?
Some of the most common work injuries include: industrial injuries, noise-induced hearing loss, repetitive strain injuries, vibration white finger, forklift accidents, slips, trips and falls, accidents caused by inadequate training or lack of supervision, and injuries due to faulty equipment and machinery.
If you're still unsure about whether or not you can claim for the injuries you've sustained at work, contact us using the freephone number or our online claim form and we will put you in touch with a knowledgeable no win no fee solicitor. He or she will be able to clear up any confusion.
DID YOU KNOW: According to the Health and Safety Executive, in 2016/17 there were 137 work-related deaths, while there were 600,000 non-fatal injuries.
Can I claim for lost wages?
If you've been injured in the workplace, there is a good chance that you were forced to miss a number of days, weeks or months at work while seeking medical treatment and tending to your injuries. For many of us, missed work and lost wages can put a huge financial strain on our lives. You shouldn't have to bear this burden – especially since the accident wasn't even your fault. This is why compensation claims allow you to claim for and recover any lost wages while you were off work with your injuries.
Have you been injured at work? Find out if you're eligible to claim for work injury compensation by filling out our no obligation form or contacting us by phone. Together, we will discuss your claim and sort out your next steps.